With the warm weather we've been having in Denver, carpets are getting beaten up.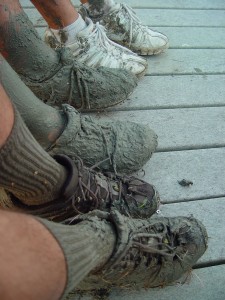 You don't need LASIK to see the problem: you have two kids, three dogs, and your rug is starting to look three shades darker than it started. You have Denver weather all over your carpet.
1. Clean the carpet
We offer professional carpet cleaning services that will make your carpet look like new. Our steaming method removes 99.8% of all moisture after cleaning, so you can get back to enjoying your carpet immediately after we're done.
2. Replace your carpet
Carpet cleaning is the obvious first choice…but cleaning can't repair damaged carpet. Carpet fibers get frayed and carpet thins over time.
When you realize this, you'll want to contact us for the best Denver carpet prices and carpet buying experience. Contact us today for a quote that includes a free carpet installation quote.
Spring mud is months early, so come see us about it!
If you want the most stain-resistant, high-tech, environmentally-friendly carpet (at the best prices in Denver), call us today.